2022 SUMMER STUDENT INTERNSHIP ANNOUNCEMENT

The NSF-supported Texas and Oklahoma Regional Consortium of Herbaria (TORCH) makes the information contained in natural history collections readily available to researchers, educators and land managers through a web portal (https://portal.torcherbaria.org). Such data are essential for conservation efforts, adapting to climate change, and understanding the evolution and ecology of the ecosystems of the South-Central United States. The TORCH project is digitizing and serving online the data from ca. 2 million herbarium specimens, unlocking the information from these collections with an array of scientific and societal benefits.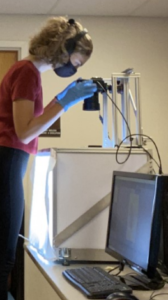 The project seeks a total of 20 interns for the summer of 2022 (June 6–August 12). The interns will participate in all aspects of specimen digitization, learn about herbarium collections management and the type of research that is conducted in herbaria, and carry out their own research project using herbarium specimens.
These internships will take place at five of the institutions that are collaborating on the project:
the Botanical Research Institute of Texas in Fort Worth;
the University of Oklahoma in Norman;
Oklahoma State University in Stillwater;
Texas A&M University in College Station; and
the University of Texas at Austin,
with four interns residing at each institution. Interns will receive a stipend of $15.00/hr at 40 hr/week for the 10-week duration of the internship to cover basic cost-of-living expenses. For more information about the project see https://www.torcherbaria.org.
Working closely with a faculty/staff mentor at one of the five institutions, each intern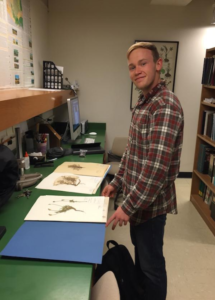 will develop a scientific project utilizing digitized data, with 70% of their time devoted directly to digitization activities, including imaging specimens, transcribing specimen label data, and/or estimating the geographic coordinates of the localities where specimens were collected (georeferencing). The remaining time will be spent on enrichment activities, including lectures and workshops about the technology and best practices of specimen digitization and curation, data collection and analysis, and poster preparation. Activities may also include field collection of plant specimens. The internship will culminate with the interns and their mentors attending the TORCH scientific meeting, in conjunction with the Texas Plant Conservation Conference, August 8–10 in Fort Worth, where the students will present the results of their projects in a poster session.
Application requirements
Must be at least 18 years of age
Must pass an institutional background check, and/or other similar requirements specific to each respective host institution
Must be authorized to work in the U.S.
How to apply
Prepare a single PDF file containing:
1) a cover letter
2) a statement of interest (limited to one page, single-spaced, 12-point font) describing how this internship in biodiversity science fits with your background and educational goals (including any relevant courses, employment and/or volunteer experience)
3) an unofficial transcript of coursework; and
4) the names and contact information (address and telephone number) of two people who will be providing references.
Please email this document to:
Diego Barroso, TORCH Project Manager, at <internship[at]torcherbaria.org>
and also arrange to have your references submitted directly by each recommender to the above email address.
In your cover letter, please indicate which institution(s) you would like to be considered for, ranking them on a scale where 1 is highest.
Interns will be selected based on their qualifications and statement of interest, and placed at a host institution on the basis of this statement and fit of the institution and mentors. Travel to and from the assigned institution and living arrangements will be the intern's responsibility. We particularly encourage applications from students whose participation will add to the diversity of researchers in botanical science, including students from underrepresented groups and first-generation college students.
For more information on each of the host institutions, please contact:
Botanical Research Institute of Texas: Tiana Rehman, <trehman[at]brit.org>
University of Oklahoma: Abby Moore, <abigail.j.moore[at]ou.edu>
Oklahoma State University: Mark Fishbein, <mark.fishbein[at]okstate.edu>
Texas A&M University: Daniel Spalink, <dspalink[at]tamu.edu>
University of Texas at Austin: Amber Horning, <amber.horning[at]austin.utexas.edu>
Application deadline: Monday, February 14th, 2022 (extended from original deadline of January 23rd)